How to Set Up the TTG Binary Inputs
1 – Configure one product (e.g. "SODA") and set portions for it on the SERVER.
2 – Configure the Line 1 on the TTG with your product and portions.
3 – Set the number of binary inputs (in this case 8 binary inputs).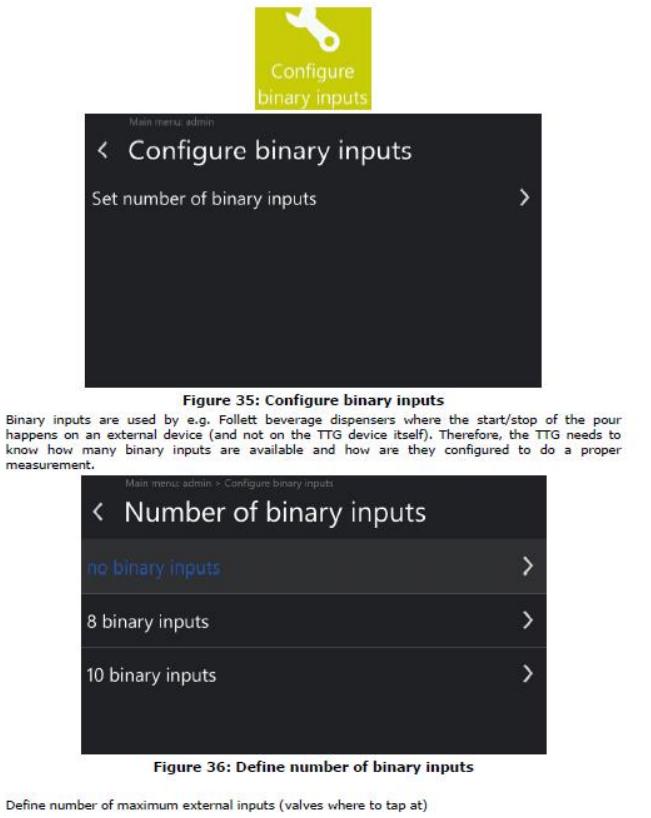 4 – by choosing Input 1 – you can type in the milliseconds you need for one unit or meaure the pour time by activating the box and press the valve on the dispenser.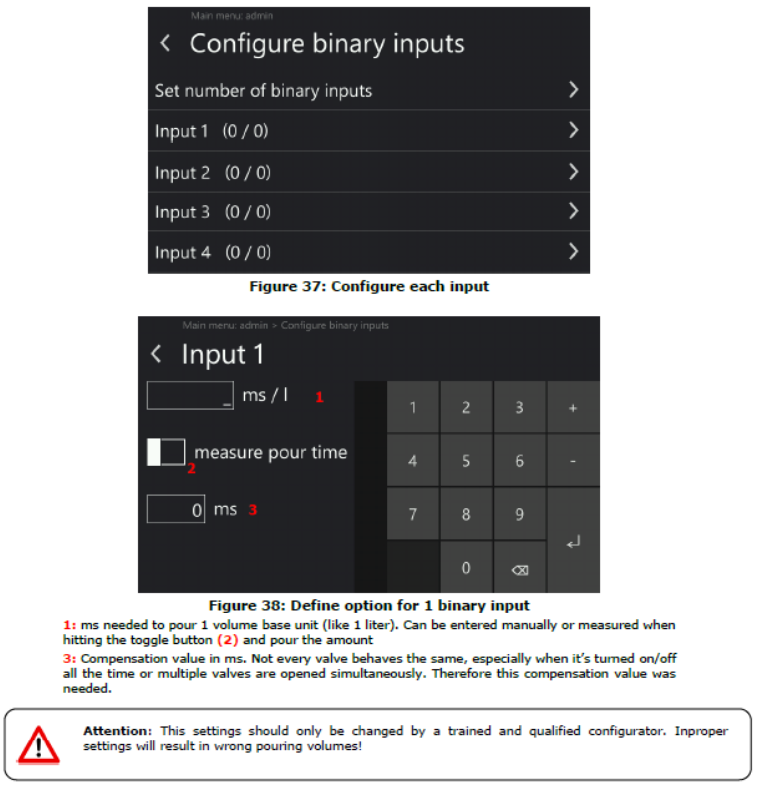 5 – confirm your settings and repeat for all inputs/valves.